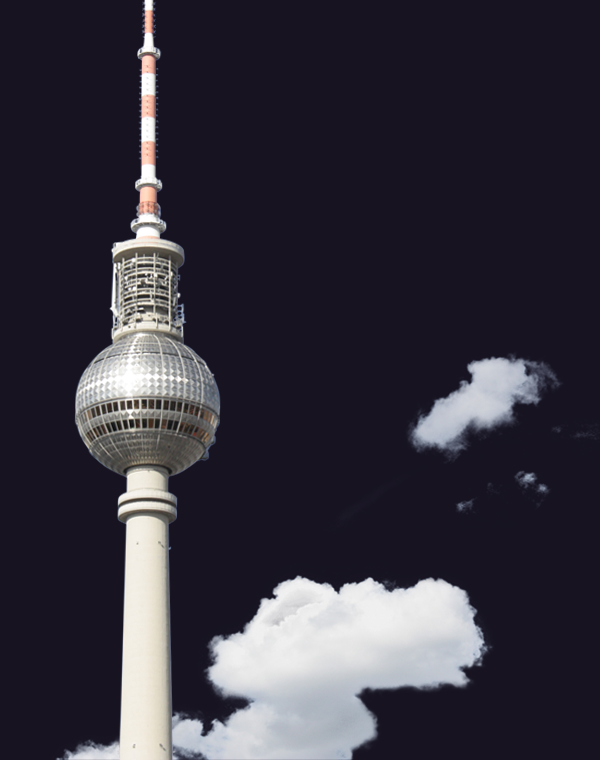 There's always a story behind it…

SEMMELBLOND SCRIPT AGENCY
We support and place authors and their works for literature, film and other media. We also arrange translation rights for international authors, publishing houses and agencies.
We use our experience to offer your works and their copyrights in the best possible way, to arrange the related organisational and contractual matters with publishers, producers etc. and find individual solutions for you. Shobhan Bantwal

Ilya Boyashov

Melanie Brandl

Peter Burnett

Juan Pablo Cossutta

Shome Dasgupta

Mona Dash

Larysa Denysenko

Gabriella Falana

Simone Falk

Iryna Fingerowa

Catherine Fuhg

Fabian Grimm

Thomas Götze

Mario Haumann

Paulina Hendel

Daniel Hunziker

Kanza Javed

Niv Kaplan

Matthias Kohm

Przemek Kossakowski

Malgorzata & Michal Kuźmińscy

Wojciech Kuczok

Gabriel Lencina

Markéta Lukášková

Jürgen Magister

Yehudit Kafri Meiri

Menahem Misgav

Satyarth Nayak

Nik Nanos

Irenosen Okojie

Lukasz Orbitowski

Aram Pachyan

Olga Pogodina-Kuzmina

Saeida Rouass

Irene Rozdobudko

Dmitry Rus

Christian Schleifer

Taiye Selasi

Selina Sen

Maik Siegel

James Silvester

Juan Simeran

Brian Jabas Smith

Natasza Socha-Chyrzynski

Harriet Springbett

Ralph Spurrier

Heike Stöhr

Emm Stumm

Sumia Sukkar

Jean-Chat Tekgyozyan

Ira Trivedi

Valeria Vescina

Tracey Warr

Małgorzata Maja Warda

Jakub Żulczyk

Malou Berlin

Gabriella Falana

Johanna Liebl
For all submissions applies:
We give everyone a chance.
Quality is the key!
In the literature section, we are looking for your fictional manuscripts.
For example: novels, crime and mystery, fantasy, romance, humour, women's fiction, historical, young adults.
For film and series, we look forward to your expressive fictional and non-fictional material.
Please remember that we have to place your entries in the given markets.
What we, unfortunately, can't accept are children's books, poetry or short stories.
Submissions:
If you want to send us your material, please do so via email only.
You can submit your work to: 
manuscript (at) semmelblond (dot) com.
We require the following information (in English or German) about your book/script to have you as a client and to be able to do our best for all partners:
We need to know:
which agency, producer or publisher you have already offered your book/script to.

the full name, date of birth, address, E-Mail address and short CV of the author.
Please also submit the following:
For books
title and genre of the story.

exposé (max. 5 pages).

an extract or alternatively the first two chapters of the book (20-50 pages).

detailed description of the main characters.

unique selling point (USP) of your book (max. 3 sentences).
For screenplays
title and genre of the story.

pitch of the script (max. 3 sentences).

synopsis (your story on one page in A4 format) and treatment (20-30 pages).

detailed description of the main characters and one dialogue.

unique selling point (USP) of your script (max. 3 sentences).
We operate on a commission basis, so you are only charged if we successfully find a buyer for your work, in which case a commission fee of the industry-standard will apply.
We review every request – however, if you have not heard back from us three months after sending in your material, please consider us not interested. Book Genres That Made the Most Money / USA
Religious / Inspirational
Science Fiction / Fantasy
… you can use statistics as a guide but better write what you love to write!

Semmelblond Script Agency
Submissions:
manuscript (at) semmelblond (dot) com

General enquiries:
sb (at) semmelblond (dot) com
If you want to contact us for the first time, please do so via E-Mail only.
Before you submit any of your work to us, we suggest you read the information on our submissions page.
Unfortunately, we will not be able to send back any documents sent to us via post.